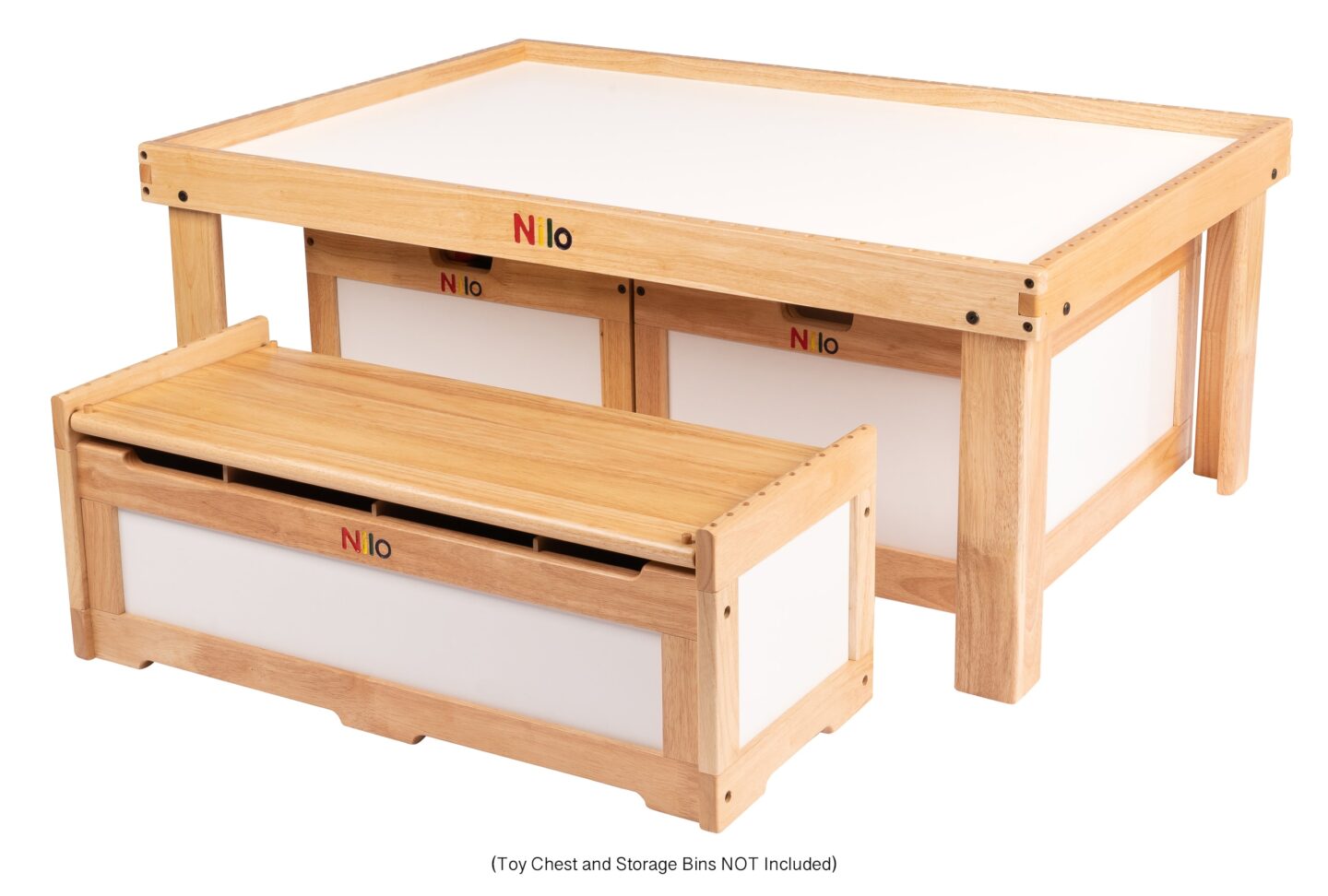 Its been another awesome year but not without its challenges. We've sold out of most things at this point but our containers of products are to be at port 12/4 and in our CA warehouse 12/7-10 and we will ship out immediately after. The 13th is the last ship date to get product, under normal circumstances, from CA to the east coast. We'll ship all goods in stock and also the large table melamine top immediately and ship the out of stock things when in at the above mentioned dates. Hopefully you will be ok with purchasing the absolute best table on earth and be willing to risk it. Thanks for your consideration and Merry Christmas, Happy Holidays!
Here's what we do have at present:
• N34, N34N small tables
• N12 Stools, not many left however
• Green and Blue Lego Duplo Baseplates
Here's whats coming in on 12/7-10:
• N51, N51N Large tables
• N32 Toy Chests
• N26 Nilo Bins
• N24 24″ Leg Sets
• N12 Stools
Given product is in our warehouse on 12/7-10 we would then immediately start shipping out goods. You can see our
shipping map under FAQ…Shipping and Handling as for how long it may take once we ship goods to you. Go
here to see this map: https://www.nilotoys.com/shipping-handeling/
Thank you for your support and patronage, we appreciate it very much!
Merry Christmas and Happy Holidays!